Fast, Effective Roof Repair in Troy, Rochester and nearby Michigan
Preserve the integrity of your roof with expert roof repair services in Greater Troy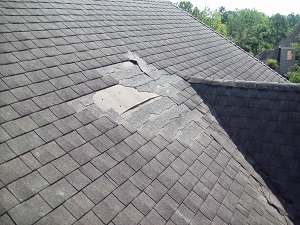 Back to normal. Our expert roof repair services will keep your home safe and dry.
Your roof is what protects your home from the elements, which is why it's essential to ensure it remains in good condition. There are a number of outside forces that can damage your roof and lessen its integrity, potentially even causing the need for full replacement.
Luckily, the experienced roofing contractors at Ecostar Restoration & Renovation are here to help you if you have any roof repair needs. Whether you have a minor roof leak, major storm damage, or anything in between, we have the quality materials and skilled craftsmanship you need to get your roof restored to working condition quickly and effectively.
If you have any roof repair needs in Rochester, Troy, Sterling Heights or the nearby areas, call us today or click below to get a free estimate!
Products
Owens Corning Roofing Options
Owens Corning offers a wide variety of shingle options, all of which meet the highest standards of quality, durability, and appearance. The three main categories are architectural, specialty, and traditional shingles. Architectural shingles are available in many lines, including TruDefinition Duration Shingles and Oakridge Shingles. Similarly, specialty shingles include Devonshire Shingles, Berkshire Collection Shingles, Duration Premium Cool Shingles, and TruDefinition Duration Storm Impact Resistant Shingles.
Benefits of Owens Corning shingles:
A variety of color choices
Energy efficient options
Extensive warranties
Strong and durable
Roofing Shingles
GAF offers three distinct levels of shingle quality and protection, plus a remarkably affordable slate shingle option. We'll help you select the one that is right for your home's design and location.
Three-Tab (3-Tab) Shingles
Affordable basic protection for projects on a limited budget.
Timberline® Lifetime Shingles
Protect and beautify your home with Timberline®, North America's #1-selling shingles. Timberline® shingles now have a lifetime limited warranty!
Designer Lifetime Shingles
Beautiful, stylish, and exceptionally durable, Designer Lifetime shingles will make your home the envy of the neighborhood!
IKO is a family-owned company that is committed to manufacturing quality residential and commercial roofing products since 1951, with the company motto "Setting the Standard" to embody the quality, durability, and innovation they do every day.
IKO Roofing Shingles
For beautiful protection that's engineered to last, IKO roofing shingles set the standard. You'll find the perfect roofing shingles for your home in one of IKO's three collections: Architectural, Premium Designer or Traditional 3-Tab.
Traditional 3-Tab
Traditional 3-tab shingles remain a popular choice for homeowners looking for affordable weather protection and a huge selection of beautiful colors to complement their home.
Architectural
IKO's architectural shingles are the most popular choice. They are available in a wide array of patented color blends and their high profile and dimensional thickness will enhance the look of any style home. Cambridge roofing shingles have one of the heaviest mats for superior weather protection.
Premium Designer
Premium Designer shingles offer the ultimate in weather protection and provide the look of natural slate tiles or cedar shakes without the maintenance.
Proper maintenance protects your roof
The best way to preserve the life of your roof is through consistent maintenance and by making spot repairs as necessary. By monitoring the condition of your roof, you can help prevent small issues -- such as a few damaged shingles -- from turning into a big one, like a major leak. When you call us for roof repairs, we'll not only ensure that your roof is in good working condition, but we will check flashing, skylights, and gutters to ensure that there aren't any problems.
Of course, even the most well maintained roofs can still be subjected to damage from severe weather. Even if you don't see significant damage, it's a good idea to get your roof inspected after any major storm. This helps to ensure that everything is in order and you don't need major repairs or full roof replacement.
Repairs for every roofing problem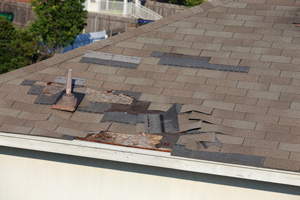 Protect your roof. Don't wait until a small problem becomes expensive damage.
No matter what roofing problem you have in your home, we have you covered. Our roof repair services include:
Repair of damaged shingles or other roofing materials
Roof leak repair
Wind, hail, and other storm related damage
Wood rot repair
Ice damming prevention and snow removal
Emergency services
Our expert technicians will provide you with a thorough roof inspection to identify any roofing problems you have, then work with you to find the ideal solution for your home.
Ensure the quality of your roof with your local roofing contractor
Don't take any chances with the condition of your roof. The experienced professionals at Ecostar Restoration & Renovation can handle all your roof repair and maintenance needs with fast, effective service and high quality products and workmanship.
We offer free estimates on all our work, so don't hesitate to call us for all your roofing needs in Sterling Heights, Rochester, Troy, Grosse Pointe, Livonia, Farmington, Macomb, Waterford, Utica, Bloomfield Hills and throughout the surrounding areas.
Looking for a price? Get a no cost, no obligation free estimate.