Quality Vinyl Siding Installation in Troy, Rochester, Sterling Heights, MI
Upgrade your home with long lasting, beautiful siding in Michigan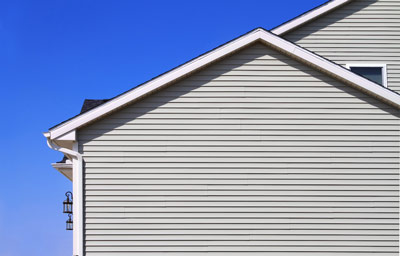 Excellent value: Vinyl siding comes in a variety of styles and colors, is relatively inexpensive, and is nearly indestructible, making it easy to understand why it's so popular.
Vinyl siding has become the most popular home siding material, and it's easy to understand why. Vinyl is a moisture resistant material that protects against many of the problems that other materials can face, including mold mildew.
Vinyl is designed to maintain its original appearance for years, despite exposure to the elements. This high durability and low maintenance combination makes vinyl a fantastic choice for homeowners.
If you want to upgrade your home with new vinyl siding, call the experts at Ecostar Restoration & Renovation today. We have years of experience provide quality vinyl siding to homeowners in Rochester, Troy, Sterling Heights and nearby, and we give you the ideal solution for your home. Call us today at 1-248-689-8300 or click below to get started with a free estimate!
Products
Alside provides the latest energy-efficient products backed by industry-leading warranties and can assure customer satisfaction with every investment in their business. Alside has specialized in over 70 years of excellence in the exterior building products industry and they stand by their innovative ideas and functionality of their products.
Charter Oak® Energy Elite
Charter Oak® Energy Elite is a specific brand of insulated vinyl siding that can improve the look and feel of your home. Not only does it reduce energy costs in your home, but it allows your home to be at its maximum energy efficiency so that you don't have to stress when the utility bill comes. Your home can greatly benefit from having Charter Oak® Energy Elite installed. It can withstand harsh weather conditions and provides a visually stimulating look to the outside of your house. Charter Oak® Energy Elite is more breathable and durable than regular siding and comes with a lifetime warranty.
CenterLock
CenterLock Premium Vinyl Siding captures the aesthetics of wood siding installation with the unmatched durability of vinyl siding.
Prodigy Siding
Alside Prodigy Siding offers exceptional resistance to heat flow which translates into utility costs savings.
James Hardie® siding products are on more than 5.5 million homes across America. Their fiber cement siding and trim are engineered to withstand the specific climates in which they are used. When you choose James Hardie siding, you can feel confident knowing that you chose a product designed for beauty and durability.
Why do homeowners choose James Hardie Fiber Cement?
The only siding company in the industry engineering siding and trim products for different climates, guaranteeing peak performance for your region's water conditions
James Hardie products are built to last, ensuring you are getting the most out of your money
Fiber cement is more cost effective than wood and repels water absorption to fight off mold
Fiber cement is resistant to warping and non-combustible
Easy color customization
Lifetime guarantee
JamesHardie Siding
Only James Hardie® siding and trim are engineered to withstand the specific climate in which they are used. Feel confident knowing that you chose a product designed for beauty and durability. JamesHardie offers an array of quality siding products:
HardiePlank® Lap Siding
Lap siding is a classic look that crosses over many architectural styles. HardiePlank siding from James Hardie is America's most popular brand of siding. Available in a variety of finishes, including Select Cedarmill, Smooth, Beaded Cedarmill and Beaded Smooth.
HardieShingle® Siding
Looks great on Cape Cods and cottage-style homes. But if you like the look, don't limit yourself. Use HardieShingle® siding to highlight a gable or accent the top half of your house. Available in several styles, including, staggered edge panel, straight edge panel, individual shingles and half-rounds.
HardiePanel® Vertical Siding
Works well with farmhouse-style or modern homes. Available in a variety of finishes, including Select Cedarmill, Smooth, Stucco and Sierra 8.
Artisan® Collection by JamesHardie
Perfect for creating a sense of luxury and historical accuracy for any style home. The architectural grade line includes lap siding, V-Rustic premium siding, and accent trim.
How vinyl siding makes a difference for your home
Vinyl siding is a unique material, and there are several aspects that make it stand out:
Vinyl siding, which is made primarily from PVC (polyvinyl chloride) resins, was first developed in the 1950s, but only began to gain popularity in the 1970s.
Vinyl is an extremely low maintenance material, will never have problems with mold or moisture damage, and is available in a wide variety of styles and colors.
Vinyl siding can be design to replicate the appearance of real wood shingles and shakes. Top grades such as this are also thicker and provide improved impact resistance.
PVC expands and contracts significantly depending on the temperature, so vinyl siding can't be nailed to the walls. Instead, the siding "floats" on slotted nailing fins.
Transform your home with new vinyl siding today
If you're interested in upgrading your home's siding, Ecostar Restoration & Renovation can help! We understand the importance of all the details, such as the corner trim, J-channels, soffit panels, and gutters and downspouts. We will work with you to provide a seamless design that gives your home a beautiful finished appearance.
Call us today at 1-248-689-8300 or contact us online to get started on your vinyl siding upgrade today! We offer free estimates on all our work in Sterling Heights, Rochester, Troy, Farmington, Livonia, Grosse Pointe, Bloomfield Hills, Macomb, Waterford, Utica and throughout the surrounding areas.
Looking for a price? Get a no cost, no obligation free estimate.